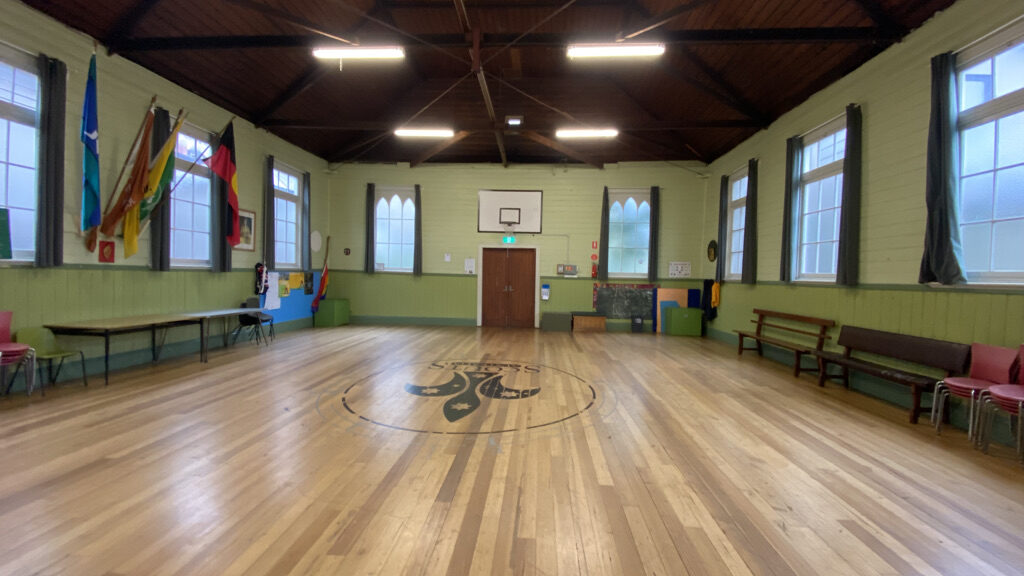 The 6th Melbourne Scouts Hall is available for hire.
The hire includes use of the main hall, full kitchen, front yard and two toilets. The hall contains 19 individual seats, three pew seats, two large tables and a white board. The front yard includes two fixed tables with bench seating and bench seating around the fire pit. Portable gas BBQs may be used in the front yard. Extra trestle tables are available on request. There is no heating or cooling in the hall. Cleaning equipment is in the kitchen, which is down a small flight of stairs. The hall is to be left as it was found.
The hire rate is $40/hour. The amount is payable a week prior to the event.
1. Check availability on the Hall Calendar. Please note the hall is used most weeknights during school terms for Scouts groups. These groups are not in the calendar.
2. Make a tentative booking by filling out the enquiry form.
3. Download the hire form and send to
4. Pay the fee at least one week prior to the booking. Account details for payment in are:
Name: Sixth Melbourne Scout Group
Bank: Bendigo Bank Flemington
BSB: 633 000
Account: 137 240 065
Upon receipt of the payment the details for key collection will be sent.